Fumigation Control Service in Bangladesh
Say goodbye to pests with our fumigation control service in Bangladesh! Our expert team uses safe and effective methods to eliminate pests and their eggs in hard-to-reach areas. Enjoy a comprehensive pest control solution at an affordable price – contact us today to schedule your service!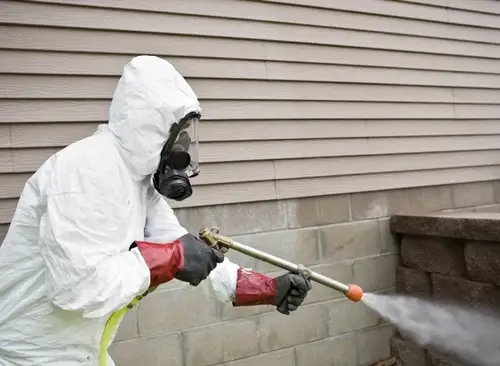 Fumigation Control Service in Bangladesh
Approximately 74% of pest control professionals claim that fumigation service works effectively to eliminate all sorts of bugs. And when the severity of the infestation is high, fumigating the area is the only method left to eliminate the bugs.
If you are fed up with trying out all the repellents and not getting any efficient results, reach out to our fumigation control service in Bangladesh.
Pest control Dhaka fumigates home, workplace, silo, and containers. And for fumigating these places, we take extra precautions. So, drop your worries regarding any explosion or health hazards. Before we start the procedure, we will share how you need to prepare the place. To get more insights, go through the next sections.
What is Fumigation?
Fumigation is a pest control service that uses fumigants or chemical smoke to eliminate pest infestations and purify the infected area.
What Are Fumigation Control Service in Bangladesh?
As the name suggests, fumigation control services in Bangladesh use different types of fumigation, removing bugs from an infected area. The services mainly include household, industrial, container, commodity, and silo fumigation methods to keep grains, residences, and workplaces safe from bugs.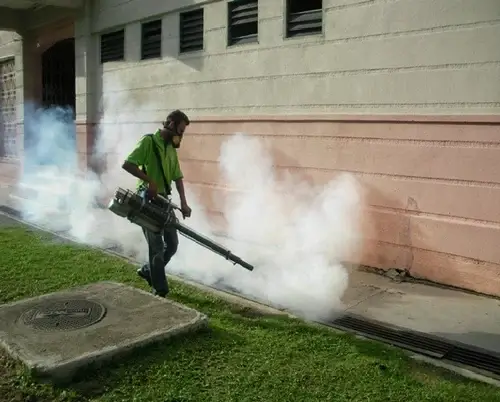 What Kinds of Fumigation Control Services in Bangladesh Do We Provide?
Pests can infest different kinds of areas – whether residential or commercial. Also, some pests infest commodities as well. And the best way to eliminate and prevent them from infesting is to fumigate the infested areas.
As not all infested areas and products are the same, different kinds of fumigation services are necessary. And here are the services Pest Control Dhaka provides:
1. Household Fumigation
Most of the households or residential areas are pests-friendly. So, pests can easily infest your home and spread disease. Sometimes they are so large in population and resistant to repellents that fumigation is a must to control them.
We use different types of chemicals to produce long-lasting results from fumigation services. The smoke is harmful to you, your pets, and indoor plants. So, we lock up the house until we air out the home.
Fumigation not only eliminates pests but also breaks the breeding cycle. So, you are less likely to encounter recurring infestation issues
2. Industrial Fumigation
Mosquitoes, rodents, termites, and ants are the common pests found in industrial areas. Especially, garment and textile industries can be easily infested due to lack of maintenance.
To keep the machines and the health of the employee safe from pests, we provide industrial fumigation. As industries have machines, our expert exterminators take extra precautions while fumigating to prevent any sort of hazards.
Spraying repellents once in a while is money and time-consuming. So, it is better to take this service once and keep pests away for an extended period.
3. Commodity or Container Fumigation
Some species of pests can infest your stored products to cause structural damage. Especially, wood-boring beetles can chew up wooden furniture sets. And if you own a foam mattress manufacturing business, termites can be a big threat to you.
To deal with commodity pests, we treat the commodities. The fumigation leaves little to no chemical residual on your products. So, you do not have to worry about the bad odor coming from the products.
We also provide commodity fumigation for export-import containers or trailers. We fumigate the containers before exporting products and after importing commodities to eliminate quarantine pests.
4. Silo Fumigation
Grain products, such as animal feeds or cereals, are stored in large silos. And pests can often infect the silo from the top. So, to prevent that, we use our silo fumigation system.
The fumigants used do not damage the grains by penetrating them. Instead, keep the grains pets-free for about one season.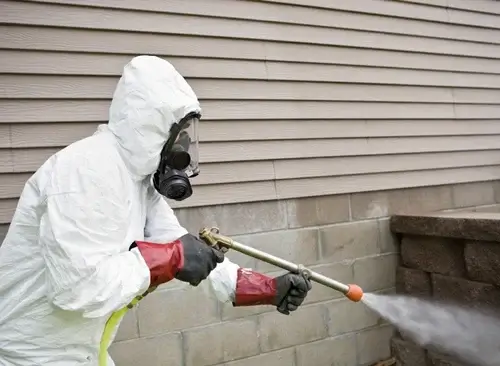 When to Call for Fumigation Service?
There are many repellents available in the market that claim to deal with pest infestations. So, you might be thinking of controlling the insects on your own.
But sometimes, when the severity is high, no other method except fumigation works against the pests. So, know the signs described below to understand when to go for fumigation:
If you start seeing cockroaches and rodents frequently during the daytime, it means that their infestation is at an advanced phase. And before they start spreading disease, you must eliminate them instantly by getting your place fumigated.
Most pests come out mainly at night. But when they are larger in population, they tend to come out in the daytime.
You can usually see pest droppings in their hideouts. But when they have spread the infestation, you will see droppings around the edges of mattresses, in the cabinets, along the countertops, and on the floor. These waste materials produce germs and bacteria. And fumigation not only kills insects but also kills germs.
If you keep seeing sawdust trails or piles of shaving on the floor even after spraying insecticide regularly, it is time to fumigate your place.
Also, small holes in the furniture sets, and structural damage due to insects is a warning sign that you need a fumigation control service.
Frequently Asked Questions (F.A.Q's):
How often should fumigation be done?
Once you fumigate an infected place, you do not need to fumigate for next one year. And sometimes, it can last up to four years. But we recommend termite inspection once a year.
Is fumigation 100% effective?
Yes, fumigation is 100% effective in terms of eliminating and preventing bugs from infesting. And it is one of the best fly control services in Bangladesh.
However, it requires expert supervision to produce an effective result. You cannot expect to prevent bugs by fumigating on your own.
Can you leave food in the fridge during fumigation?
No, you should not leave any food in your fridge during fumigation. If the food is in an air-tight glass jar, then you can leave it. But other than that you should remove all the products and medicines.
Does fumigation get rid of bed bugs?
Yes, fumigation gets rid of bed bugs as it is easier for the fumigants to reach every hideout and layer of bedding to kill them. Fumigation also eliminates the bed bug eggs.
Conclusion
Pest infestation is a common issue at home and workplace. And instead of handling the situation on your own, you should go through our fumigation control services in Bangladesh. Otherwise, self-handling can worsen the infestation.
Fumigation requires some preparation beforehand. So, you may not want to take this service. But note that once you get your place fumigated, you do not need any other pest control services for about one to two years.






Pest Control Dhaka provides guaranteed pest control services to homes, offices, institutions, hospitals, garments, residential hotels, hospitals, garments, residential hotels, pharmaceuticals, warehouses, over 12 years